.
JOHN CARTER THE MOVIE.
.


.
VISIT OUR LATEST FEATURES.



JOHN CARTER MOSAIC
From the ERBzine Card and Poster Mosaic Archive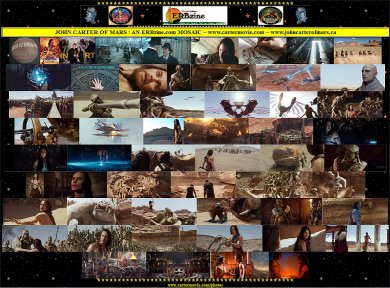 Graphic Story Page with Hot Thumbnails
POSTER
---

FILM TRAILERS

Another Fan-Made Trailer

.

..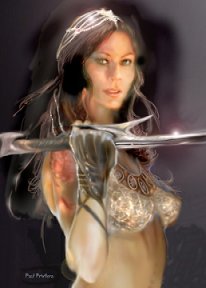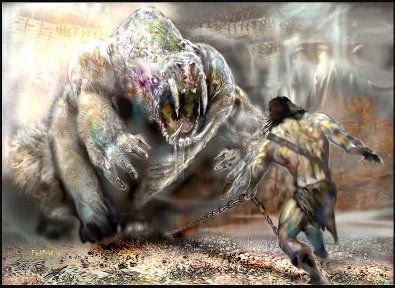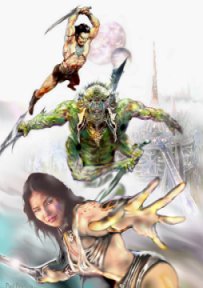 Artist's Interpretation by Paul Privitera
.

Michael Chabon

THE MICHAEL CHABON INTERVIEW
Conducted by Richard Lupoff
An exclusive ERBzine interview with
the screenwriter for the new Disney John Carter of Mars film
Two Famous ERB-Influenced Writers in Conversation
www.erbzine.com/mag30/3047.html


Dick Lupoff
...

PERUSE THE EARLIER NEWS ITEMS
IN THE JOHN CARTER NEWS ARCHIVE

THE NEWS ARCHIVE
2011 | 2010 | 2009 | 2008
---
THE FANTASTIC WORLDS OF
EDGAR RICE BURROUGHS
Grandfather of American Science Fiction
Master of Fantasy Adventure
PAST
From the Edgar Rice Burroughs, Inc. Tarzana Archive
THE ORIGINAL JOHN CARTER FILM
John Coleman Burroughs ~ 1936
THE JOHN CARTER ANIMATION PROJECT
PROMOTIONAL PORTFOLIO BY JOHN COLEMAN BURROUGHS
PART I | PART II
Part I: The Story Behind the 1936 John Carter of Mars Animation Project
Created by Bob Clampett and John Coleman Burroughs
With complete portfolio illustrations
Part II: Barsoom Illustrations
From the Danton Burroughs Tarzana Archive
.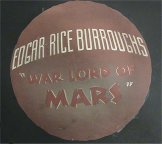 More Information at our Companion Sites from
Edgar Rice Burroughs, Inc. ~ Tarzana, California











CONTACT: BILL HILLMAN
www.johncarterofmars.ca
www.barsoom.com
www.princessofmars.org
www.johncarterofmars.org



Visit our thousands of other sites at:



ERB Text, ERB Images and Tarzan® are ©Edgar Rice Burroughs, Inc.- All Rights Reserved.
Trademarks JOHN CARTER, WARLORD OF MARS ~ BARSOOM ~ TARZAN
and all associated characters and their distinctive likenesses are owned by ERB, Inc.
All John Carter Film material ©Disney
All Original Work ©1996-2012/2019 by Bill Hillman and/or Contributing Authors/Owners
No part of this Web site may be reproduced without permission.