THE JOHN CARTER OF MARS FILM PROJECT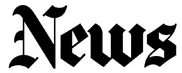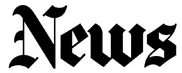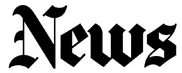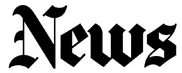 For more related ERB news visit the ERBzine News Site
Our Other Official John Carter of Mars Sites:
cartermovie.com | johncarterofmars.ca | barsoom.com | princessofmars.org | johncarterofmars.org
From Academy Award-winning filmmaker Andrew Stanton (Finding Nemo, WALL-E), John Carter of Mars brings this captivating hero to the big screen in a stunning adventure epic set on the wounded planet of Mars, a world inhabited by warrior tribes and exotic desert beings. Based on the first of Edgar Rice Burroughs' "Barsoom Series," the film chronicles the journey of Civil-War veteran John Carter (Taylor Kitsch), who finds himself battling a new and mysterious war amidst a host of strange Martian inhabitants, including Tars Tarkas (Willem Dafoe) and Dejah Thoris (Lynn Collins). John Carter of Mars also stars Mark Strong, Bryan Cranston, James Purefoy, Samantha Morton, and Thomas Haden Church.


From the Bill Niemeyer Collection ~ Used with Permission
John Carter and Dejah Thoris on Mars
Art by Boris Vallejo and Julie Bell
.HOLLYWOOD'S EL CAPITAN THEATRE
John Carter ~ March 9th - April 19th ~ Showtimes and Tickets
See props and costumes direct from the movie!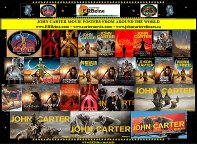 VISIT OUR LATEST FEATURES.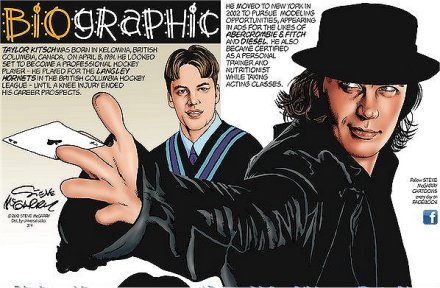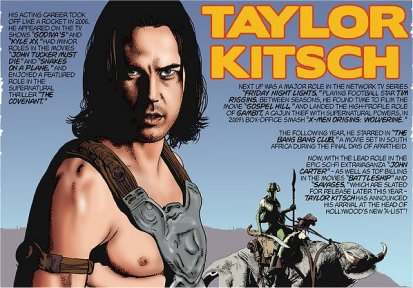 From GoComics

FILM TRAILERS
..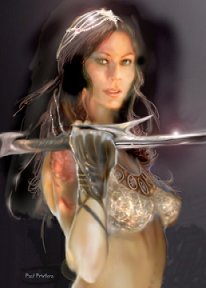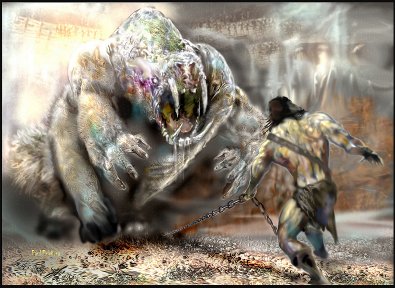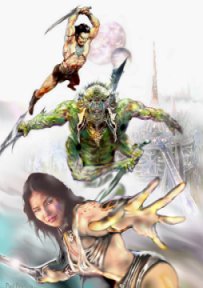 Artist's Interpretation by Paul Privitera
.
...
Disney's John Carter adaptation
goes back to the future of film
Guardian ~ November 14, 2011
Read excerpt in our Press Section
ENTER HERE
.
Space Ships In John Carter Will Be
Like 18th Century Tall Ships, Says Star
Dominic West – Sab Than in the Disney space opera –
reveals some tantalising titbits about the eagerly-awaited Martian epic
Featured in the sfx site ~ November 1 2011
READ THE SUMMARY HERE
.
Official Character Descriptions
and Fun Facts
October 28, 2011
Walt Disney Studios has provided more pre-release info:
ENTER HERE
..
From www.cartermovie.com:
Andrew Stanton Interview: ERB and John Carter

Reported at MovieHole.net ~ September 20, 2011
ANDREW STANTON: . . . "A damaged civil war vet is mistakenly transported to Mars and through his entanglement in the warring races of the planet and the impassion quest of a runaway princess, rediscovers his humanity." Or you want the shorter logline that says, "It's a man rediscovering his humanity among Martians." . . . More>>>
.

"John Carter: A devoted fan chronicles his own Martian fascination"
By Juhani Nurmi, a Finnish journalist and screenwriter.
. . and ERBzine Contributor
Los Angeles Times ~ July 17, 2011

.
PREVIEW NOTES:
Visit to the John Carter Edit Bay at Barsoom Studios, LA
PART I

HeyUGuys.co.uk ~ July 11, 2011
We sat in a big screening room and finally the man of the hour [Andrew Stanton] appeared. "This is a world that has influenced many of the biggest science-fiction films of the last 40 years . . . I just wanted to see the film be made by anyone, I just wanted to see it," Stanton said, and seeing the project at Disney gave him the opportunity to bring the novel to life in the form of motion pictures. . . .

READ MORE IN OUR NEWS SECTION

PREVIEW NOTES PART II
Read many more alternate versions of this
Visit to the John Carter Edit Bay at Barsoom Studios, LA

IN OUR NEWS SECTION
.
.
Gallery IV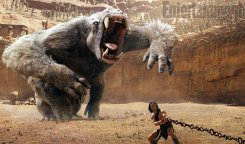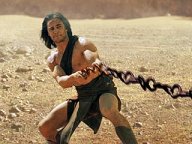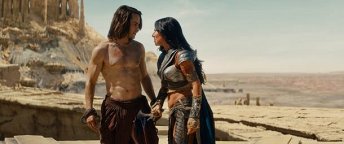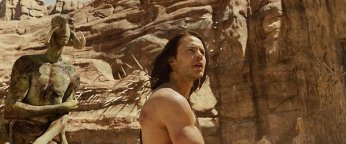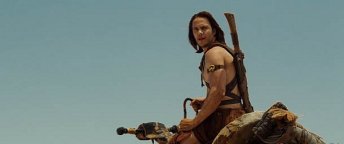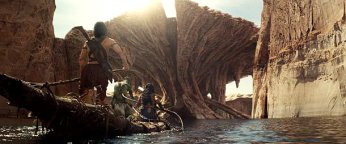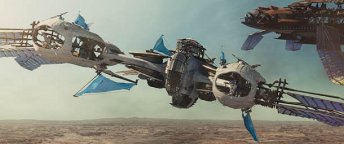 2012 EVENTS IN TARZANA: ECOF and DUM-DUM
Updates from ERB, Inc. and the LA SubERBs:


* Both the ECOF and the Dum-Dum will be in a hotel in Tarzana, 2012.
* The ECOF will be Friday and Saturday, March 2 - 3, 2012.
Disney is giving a Saturday Night advance screening of JOHN CARTER
at the Disney studios for ECOF registrants and their families.
* The 2012 Dum-Dum dates are officially Wednesday through Saturday, August 15-18.
A multitude of Centennary events, guests and special projects are planned for this event.
* The first appearance of the Disney trailer for JOHN CARTER will be at the opening of Harry Potter #8
-- ONE month from now!
* Unfortunately Disney has decided not to promote JC at all at the San Diego ComicCon.
* Disney is currently re-shooting some of the live scenes for the film.
* SubERBs want to connect with some other fan groups which might resonate with ERB,
such as the Dickens society, the Sherlock Holmes group, the Jules Verne conventions, and the P. J. Farmer group.
They plan to have a flier published which can be given out to interested parties.

Follow the regular updates for 2012
and check out the many events planned for the 2011 Pocatello Dum-Dum at:
http://www.ERBzine.com/dumdum
and
http://www.tarzan.com/meets
..

Michael Chabon

THE MICHAEL CHABON INTERVIEW
Conducted by Richard Lupoff
An exclusive ERBzine interview with
the screenwriter for the new Disney John Carter of Mars film
Two Famous ERB-Influenced Writers in Conversation
www.erbzine.com/mag30/3047.html


Dick Lupoff
..

The Fantastic Worlds of Edgar Rice Burroughs
| | | | |
| --- | --- | --- | --- |
| Tarzan.com | ERBzine.com | DantonBurroughs.com | Tarzan.org |
| BurroughsBibliophiles.com | JohnColemanBurroughs.com | Tarzan.com/tarzine | JohnCarterOfMars.ca |
| EdgarRiceBurroughs.ca | Weekly Webzine | Weekly Webzine | Pellucidar.org |
| John Carter Film News | ERB, Inc. Corporate Site | ERB Centennial | tarzana.ca |

BILL HILLMAN: Editor and Webmaster
BILL and SUE-ON HILLMAN ECLECTIC STUDIO
ERB Text, ERB Images and Tarzan® are ©Edgar Rice Burroughs, Inc.- All Rights Reserved.
All Original Work ©1996-2012 by Bill Hillman and/or Contributing Authors/Owners
No part of this web site may be reproduced without permission from the respective owners.