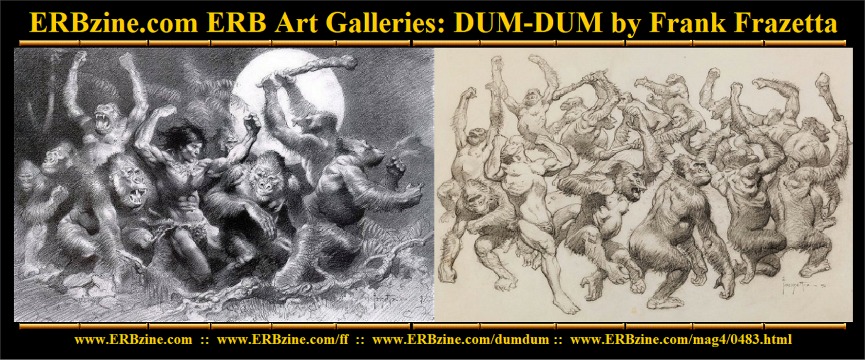 DUM-DUM 2021 :: Albuquerque, NM, USA
November 6 and 7 (Two Full Days -- Saturday and Sunday)
Organizer: Gary Buckingham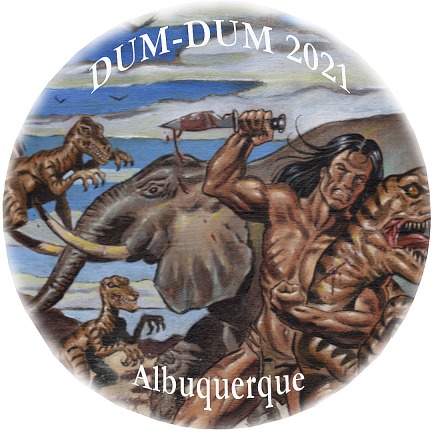 Click for larger button image
Artist Dan Parsons created the convention logo
The Dum-Dum Convention is held as an annual event requested by the Burroughs Bibliophiles,
the only organized fan group authorized personally by Edgar Rice Burroughs, open to the public.
*** You can obtain the convention rate by calling the hotel directly at (505) 881-0544
and giving the special code: "ERB"
*** The convention hotel will allow stays at the reduced Dum-Dum rate of $105 plus tax
for the nights of 4-9 November 2021, inclusive. Choose dates as you like.
*** Please don't call the convention hotel for reservations from 3-6 PM Mountain Time;
they are short-staffed and people are checking in.
*** New Mexico is now 64 % adults fully covid vaccinated.
*** The Albuquerque International Airport is eight miles from the Con hotel;
said hotel provides registered guests free airport shuttle from 7AM-7PM.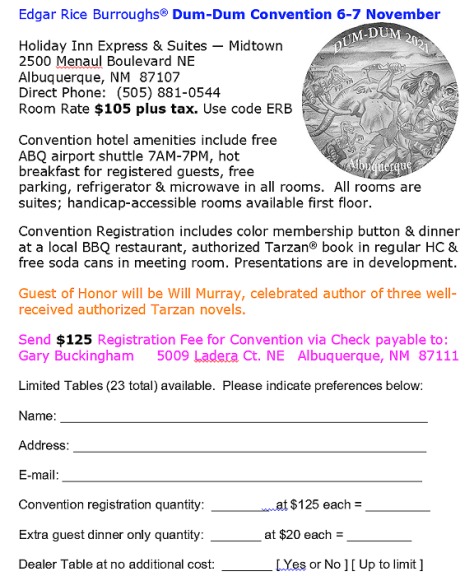 DOWNLOAD THE REGISTRATION IN
WORD FORMAT FOR EASIER PRINTOUT
https://www.ERBzine.com/dumdum/2021Dum-Dum.docx


THANKS TO ALL WHO MADE
THIS YEAR'S ERBFest A SUCCESS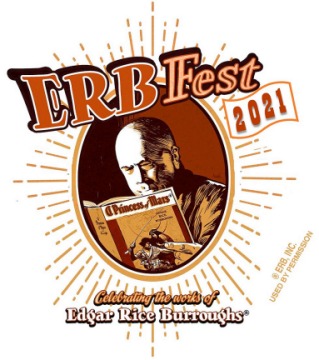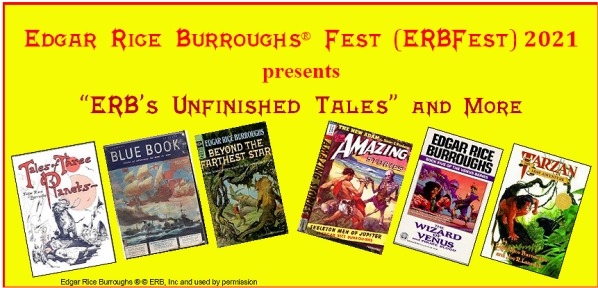 Click for full-size
ERBfest 2021: August 19 - 21 :: Mars, Pennsylvania
Edgar Rice Burroughs Fest (ERBFest) 2021, is working with the PulpFest organizers and ERB, Inc to coordinate activities.
It will be embedded in PulpFest with certain events in their programming aligned to ERBFest.

.